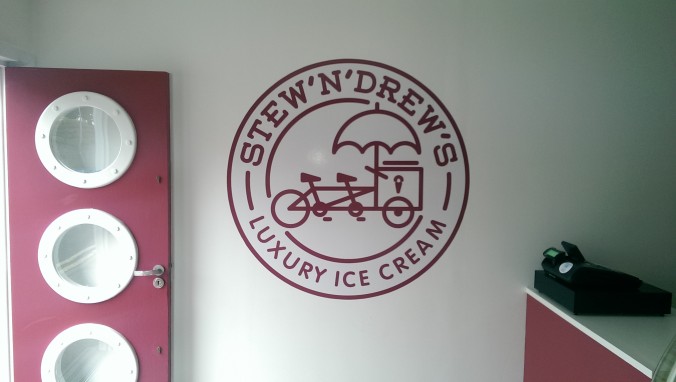 Our shop
The first Stew 'n' Drew's ice cream shop is in Hopeman and is just yards from Stew 'n' Drew's HQ where our ice cream is made fresh daily.
The shop is our idea of what an ice cream shop should be. We wanted it to reflect us and for it to be fun. Customers are presented with an ever-changing feast of 24 flavours from our range of 120-plus.  We also offer samples and a choice of topping sauces.
Our current opening hours are 2pm until 6pm Wednesday to Friday and noon until 6pm Saturday and Sunday.